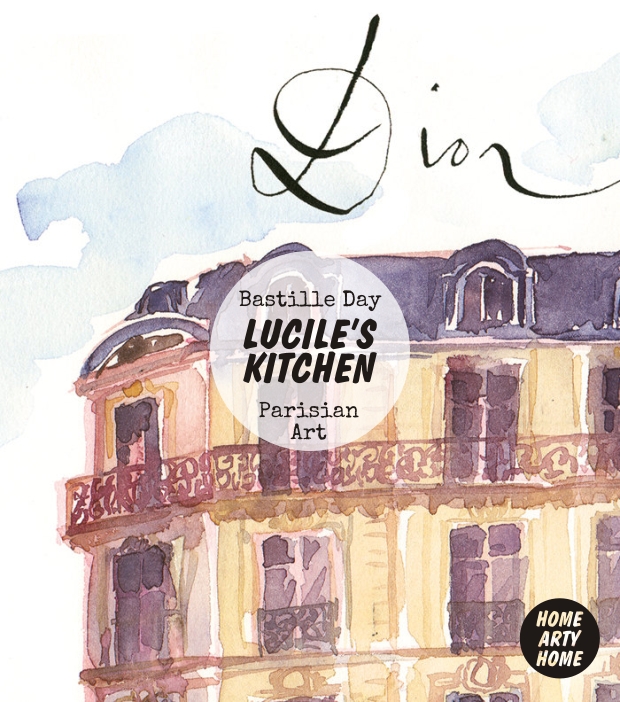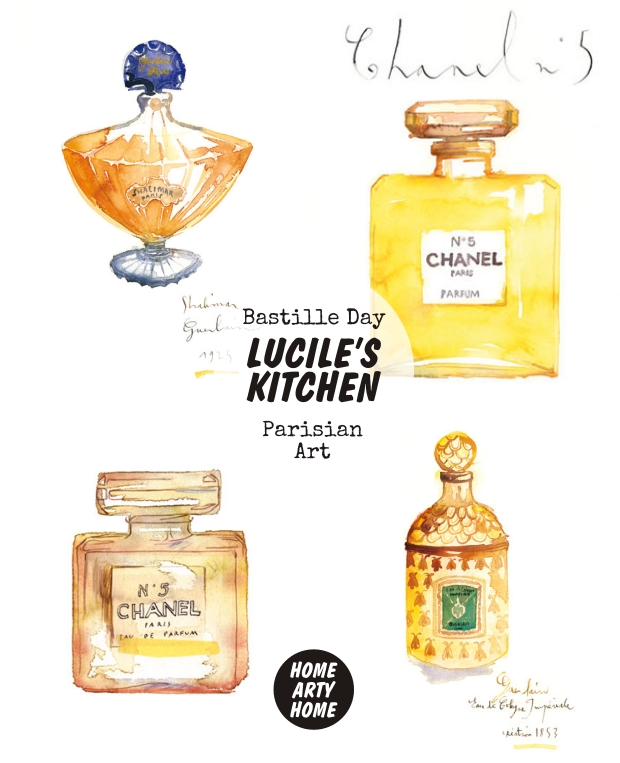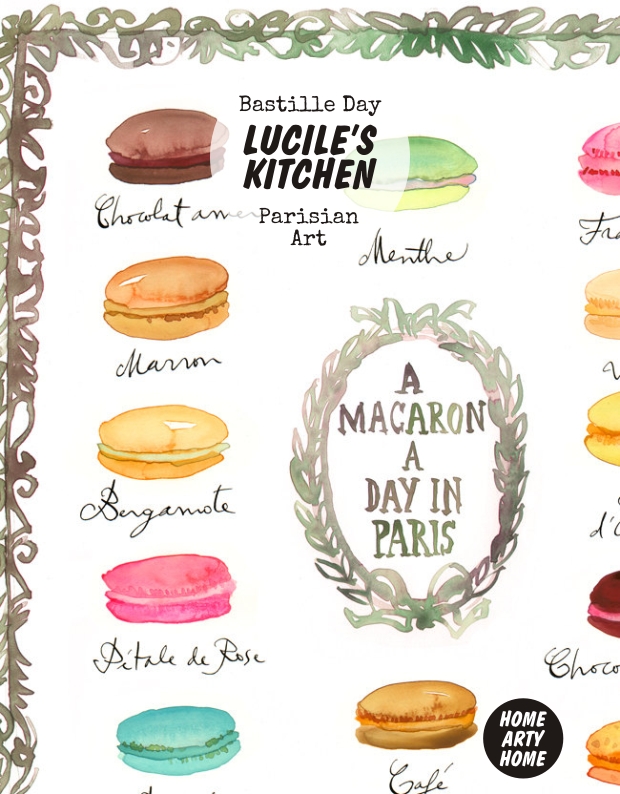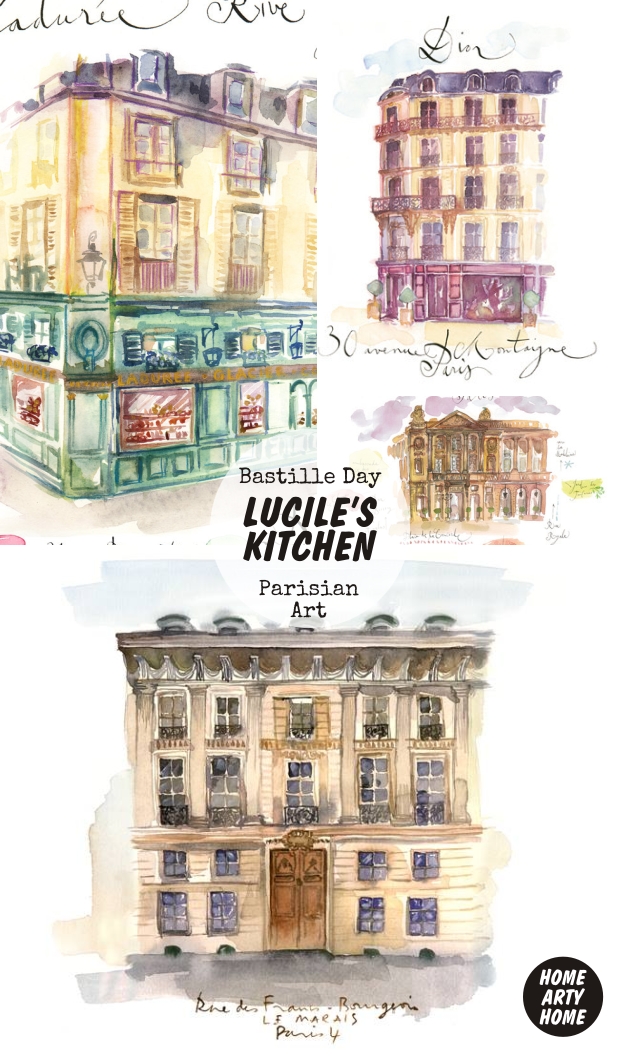 Patisserie, Laduree macarons, iron balconies, and perfume – just some of the beautiful and seductive elements that make visitors fall in love with Paris.
Today is Bastille Day in France, which marks the first day of the French Revolution in 1789, so our thoughts have been lured back to the French capital. To mark the occasion, and bring a hit of Parisian style into the home, we'd like to introduce you to the elegant and delicious watercolour art of Lucile's Kitchen by artist Lucile Prache.
Perfume bottles, patisserie recipes, macarons, and distinctively French buildings all get the Lucile's Kitchen treatment in delightfully sketched watercolour artworks. French icons, such as the buttercream-filled macaron, Chanel No.5, and the Christian Dior atelier, are immortalised in Lucile's illustrations and are an ideal way to add Parisian glamour to a room.
Visit Lucile's Kitchen at Etsy to discover more.