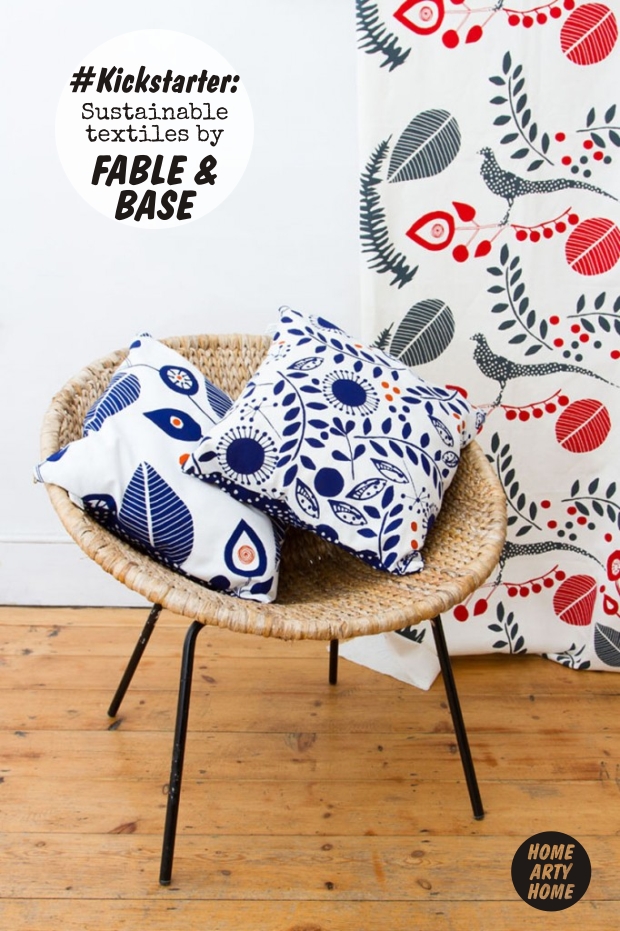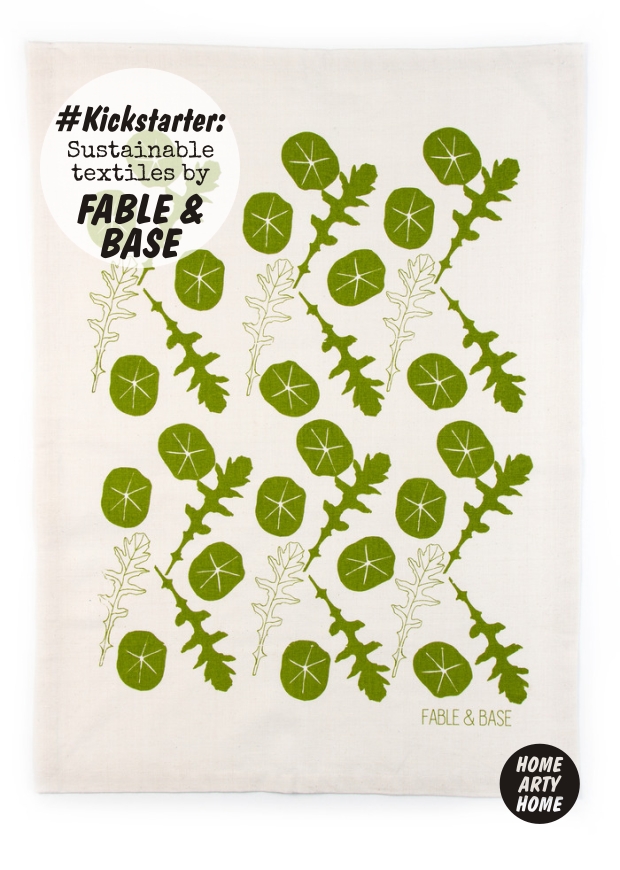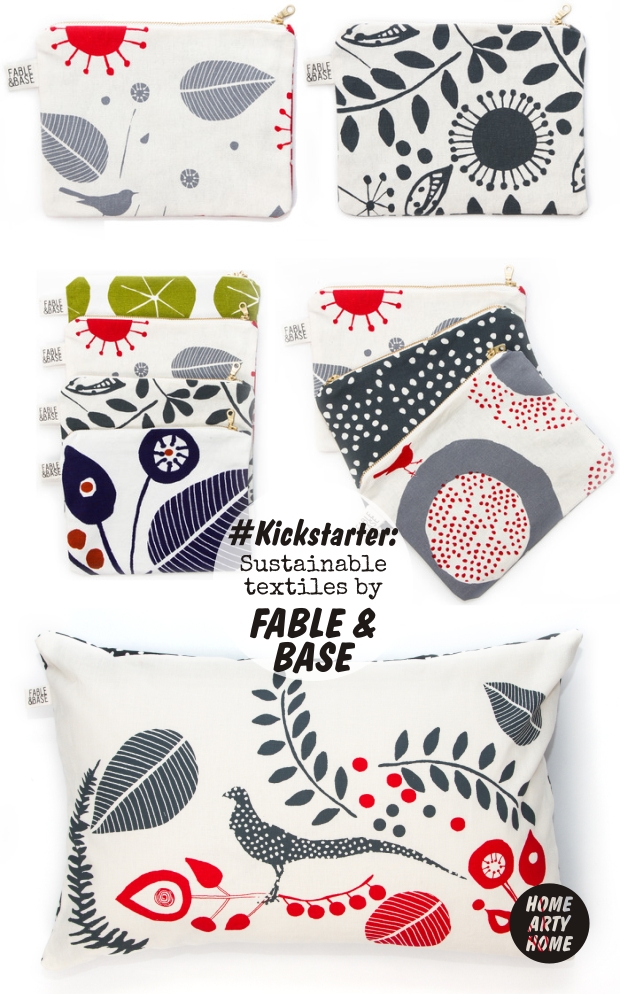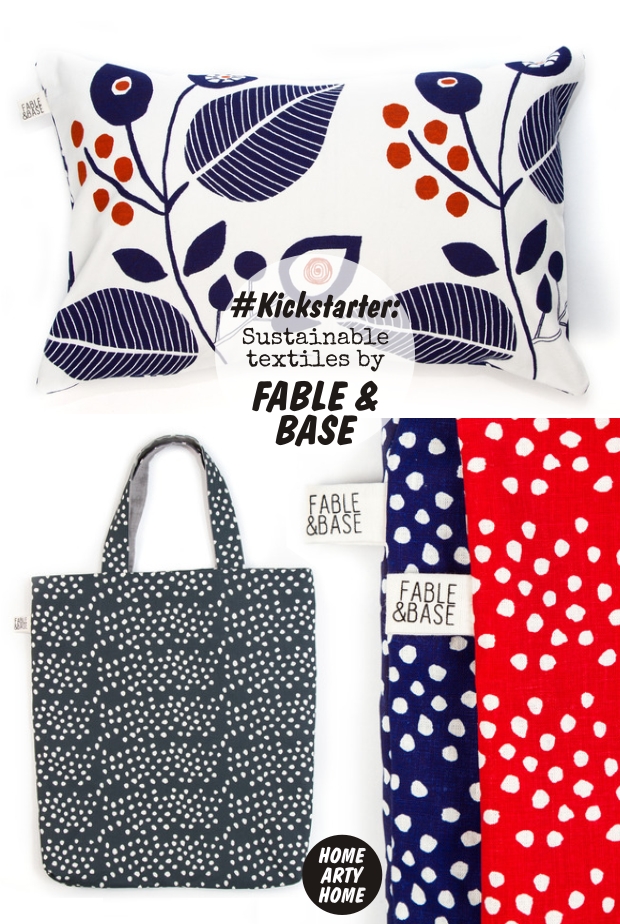 It's great to see the crowd-funding website Kickstarter being used to launch design, art, and interiors projects & brands, not just gadgets & tech.
Home Arty Home has featured a few creative ventures raising funds via Kickstarter and this week we bring you the news that fresh textiles brand, Fable & Base, are in the midst of a campaign that ends on the 1st December at 11am so there's just a week left to contribute and support the project.
Kent-based printed textiles studio Fable & Base have launched their fund-raising campaign on the crowdfunding platform Kickstarter, for the capital to establish their ethical organic textiles business.
Created by designer Francesca Baur, Fable & Base's mission is to produce a self-sufficient microbusiness that is carbon neutral, ecologically sound and produces beautiful textiles that people can cherish for generations to come. Providing studio-produced textiles that have been carefully sourced, hand-printed and made locally, Francesca says "having winessed the 'slow food movement' go mainstream in recent years, I'm keen to promote the same ethos throughout my work to provide a sustainable future within the textile industry."
The campaign launch date was the 31st of October to coincide with showcasing their textiles at the Selvedge Magazine winter Fair in London and the campaign will last for 30 days.
The Kickstarter campaign aims to raise the funding for the first phase of setting up a workshop space, supporting the development of community workshops equipment, developing Fable & Base sustainable textiles by the metre and DIY Kits.
Francesca adds, "through Fable & Base, my aim is to create a narrative upon the cloth. By telling the whole story of the fabric, right from its origins with the farmers and weavers, I hope to provide complete transparency from seed to finished product."
Watch the campaign video above and you can support the Kickstarter campaign here.