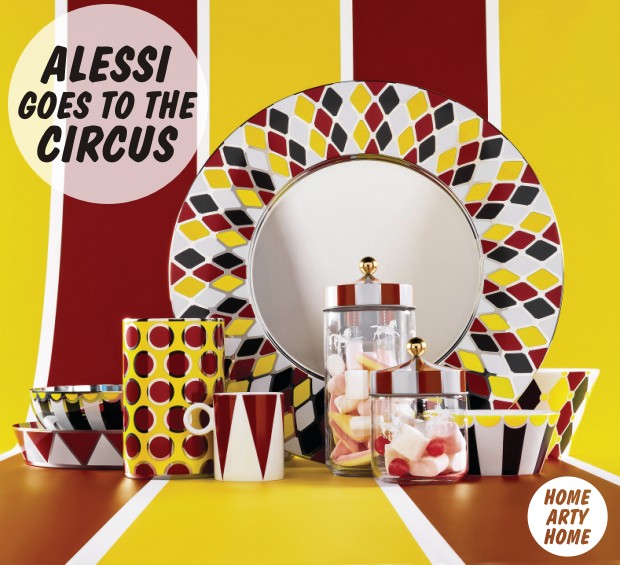 To paraphrase Nelly the Elephant, Alessi has packed their goods and made their way to the circus. The new collection of limited-edition collectables (translation: expensive doodads) and the core range of tableware (translation: more affordable ceramics) is part of a big-top inspired collaboration with designer Marcel Wanders.
Whilst the limited-edition pieces, such as the jester corkscrew and the dancing elephant music box, are probably beyond the ambition of all but the hardened and moneyed collectors, the main range of patterned mugs, plates, ice buckets, and tins are a more accessible way to bring fun pattern and colour into the kitchen.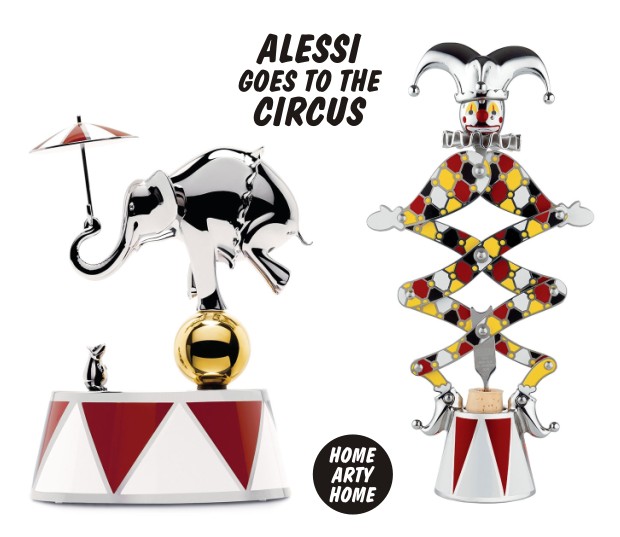 Home Arty Home particularly likes the variously sized canisters which would bring all the fun of the fair to any kitchen countertop and be sure to raise a smile come breakfast time.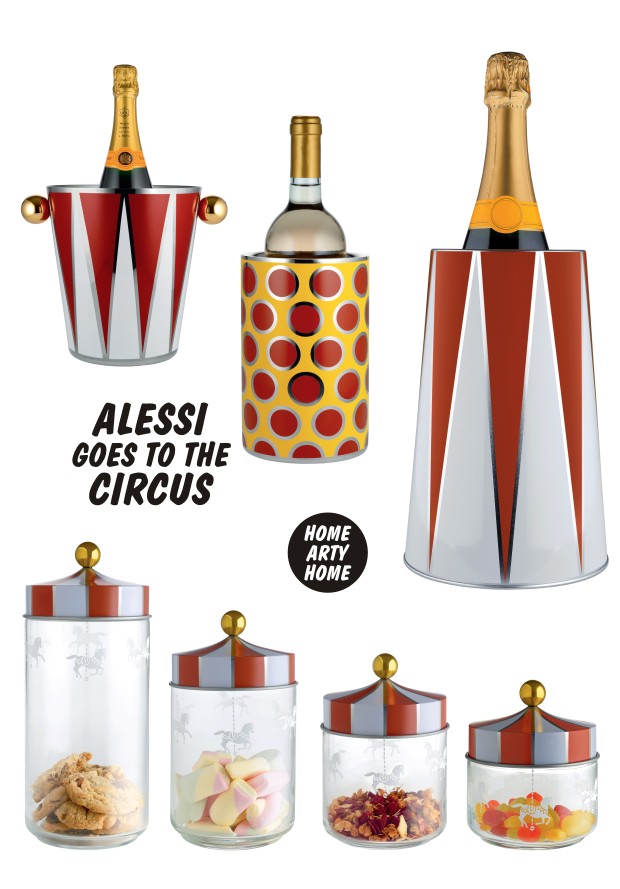 With a special immersive installation, the Alessi Circus collection is currently only available at Harrods until the 16th of October.
Other stores will no doubt be bringing Barnum & Bailey style onto their shelves after discovering the collection at this weekend's edition of Top Drawer.
The stripes, harlequin diamonds, and dots in reds and yellows will be on display at the London trade exhibition which opens today and closes on Tuesday, the 13th of September.
So if you're a shop buyer, member of the press (that includes bloggers, natch), or an interior designer, be sure to roll up, roll up to the Alessi stand at Top Drawer to take a look, or you could roll up, roll up to the 2nd floor of Harrods to immerse yourself in the Alessi Circus experience.