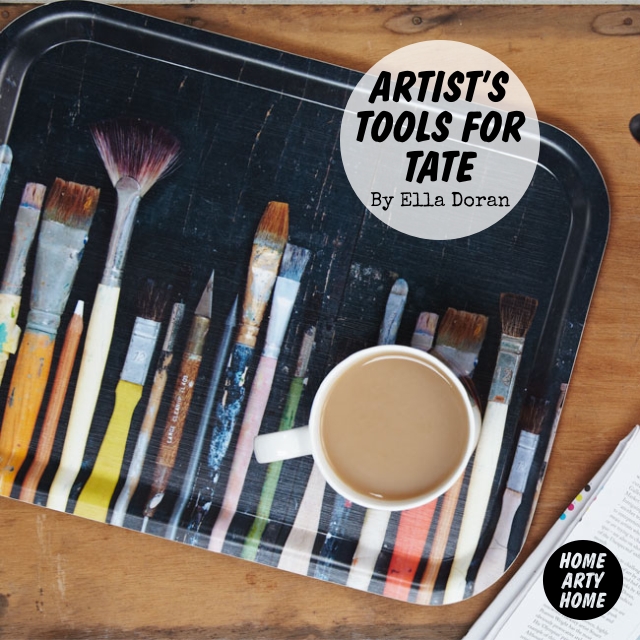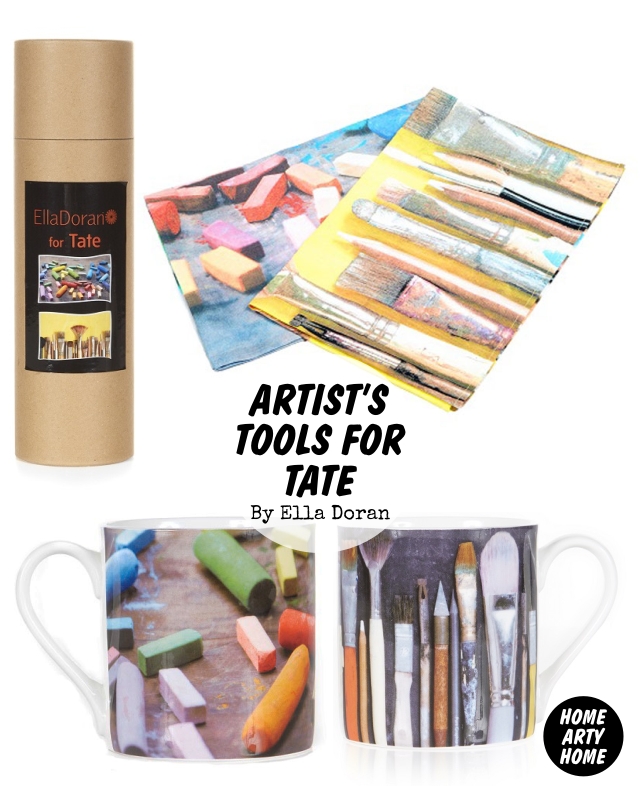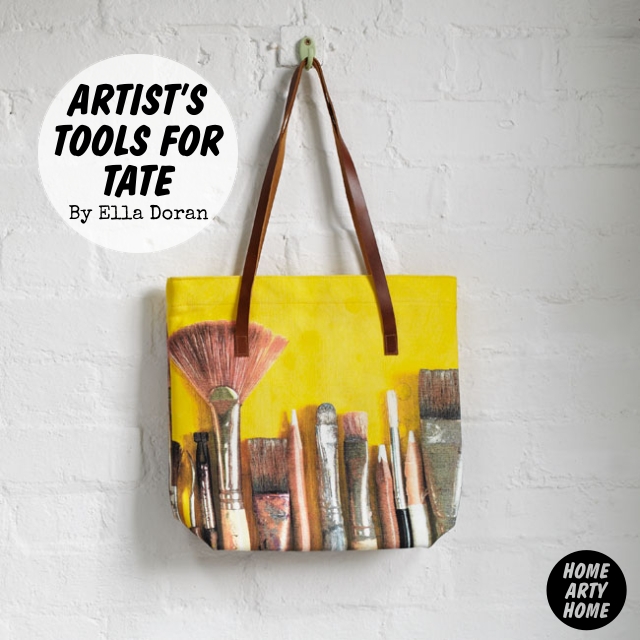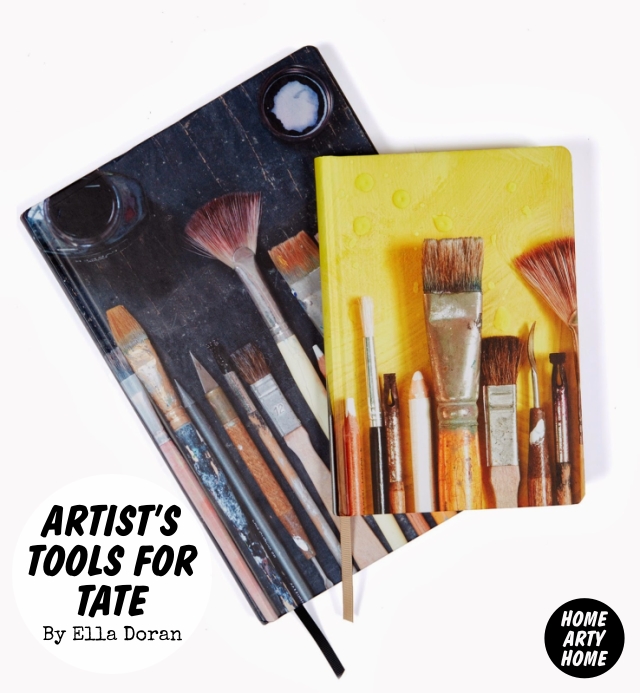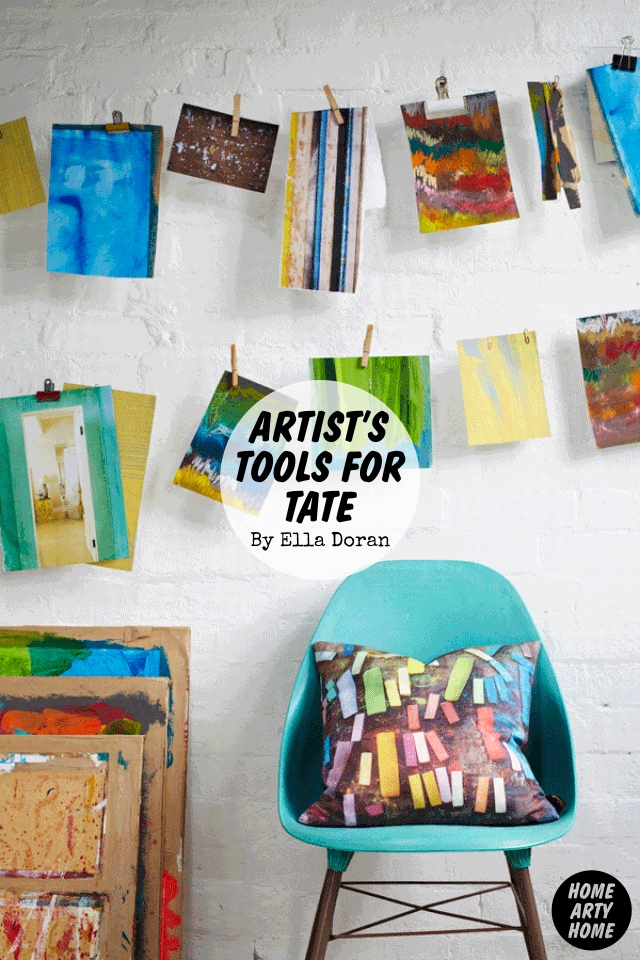 We've featured Ella Doran on a few occasions since Home Arty Home launched on the 1st of January 2014 as her range of artistic home accessories and stationery are a stylish way to bring pattern, imagery, and colour into the home.
Her new collaboration is no different as Ella Doran has partnered with Tate Modern to create a brand new range of artistic goodies called "Artist's Tools for Tate".
Ella Doran said she wanted to design a collection "that would appeal to and create enthusiasm for the artistic process across the diverse community of the Tate visitors … united in their passion for art".
Home Arty Home loves the new range that expands Ella Doran's existing range of artist's tools. The new collection includes studio-inspired mugs, laptop cases, notebooks, tote bags, trays, and cushions.
"My aim was to create a playful, yet sophisticated collection that will enthuse others to pursue their own artistic ideas, perhaps make them go out and start 'that painting' or 'that collage' they have been dreaming about doing" said Ella.
The range is available exclusively at the Tate Modern shop.
Images: Tate Online Shop | Ella Doran | Rita Platts